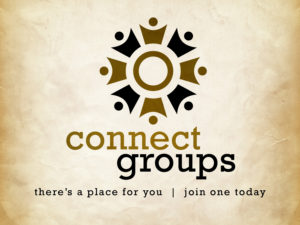 At CrossPointe Church we call our small groups Bible Study Groups. This is a place where we study God's word, grow closer to Him and each other through our study times and fellowship times. Currently we are using the Bible Studies for Life curriculum.
Bible Studies for Life is designed to help people in groups connect God's Word to their lives in an intentional way. Every session is built on an all-new, research-backed discipleship plan that wisely helps Adults, Students, and Kids:
Know God's Word through trustworthy Bible study content
Create biblical community through engaging and conversational group studies
Engage culture missionally by unpacking what the Bible says about real-life issues
There several different adult groups to choose from.
YOUNG ADULTS
We are currently looking for a volunteer to lead our young adults and singles. This group loves to ask questions and dig into God's word for answers to life's questions. We meet behind the gym in the "music suite" on Sunday mornings at 9AM.
PARENTS
We are in need of a volunteer to teach a new class for parents called "The Family Project." Meet at the front of the worship center Sunday Mornings at 9AM. This study will be a Bible based class focusing on Biblical parenting skills and looking at how God designed the family to work. Childcare is available for all children birth through grade 6.
COUPLES
We have four couples' Bible study groups to choose from and all meet in the 500 building at 9 AM.
Our groups are:
A Bible study group which is a blend of singles and married couples ranging in age anywhere between mid 20's and 40's. In this class, the Bible is taught to provide answers for life's tough questions. This a very active group and they have fun together in and around our church and community. Check out their Facebook page. Room 501
The Bob Weseman Bible Study Group has our experienced members, some singles and couples,too. Their ages are anywhere from the 60's to the 90's. This class likes to go out and eat on Sundays, Wednesdays and sometimes they even show up for breakfast. If you like breaking bread together while learning more about God's plan for you, this is the class for you. Room 505
Another vibrant Bible study group is led by Jerry Duckworth. This is a group of newer folks to CrossPointe who love digging deeper into God's word. Jerry is a dynamic Bible teacher who is always well prepared.
We are also searching for a volunteer to lead a Bible study group for couples and singles with younger preschoolers and children. This group will focus on Bible study and fellowship and they learn more about God and His plan for families.
LADIES
The Brauer Bible Study Group is a loving group of our older ladies. They take care of each other and are also passionate about helping outside their class. Ms. Anita watches after her ladies. This class teaches solid biblical truths and they are studied in depth. This class is mature in age and welcomes those women who are looking for a place to enjoy one another's company. This class has seen the church transform over the years, and their faith and love is stronger for it. They encourage you to come to their class and get to know them! Room 504