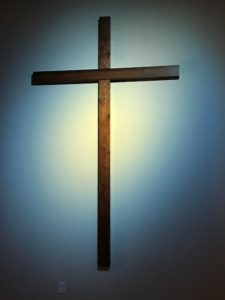 CrossPointe Church accepts the Bible as the Word of God given to us through men inspired by the Holy Spirit. We are committed to teaching its truths so that we can serve and obey God.
CrossPointe Church supports the statement of "
The Baptist Faith and Message
" adopted by the Southern Baptist Convention on June 14, 2000. The doctrines referenced within this statement are the primary doctrines of the Christian faith and reflect our beliefs and teaching.
CrossPointe Church is self-governing, has it's own
By Laws
, and affiliates with the Southern Baptist Convention, the Florida Baptist Convention, and the Black Creek Baptist Association. Each of these organizations consists of individual churches that pool their resources to support the ongoing work of sharing the gospel through the Cooperative Program. Crosspointe Church is led by a pastor and ministry staff with the help of dedicated servants who volunteer their time and resources to do God's work.,