Connect with us! Scroll down to see what's coming up!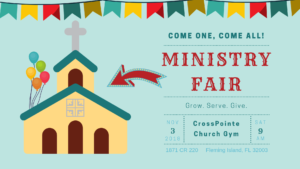 Saturday, November 3rd, 9 AM to Noon, come find your place to serve at the CrossPointe Ministry Fair. We need your help to continue to do God's work at CrossPointe. We will have booths set up for different ministry areas so you can learn more about each ministry, and find the place you can serve that will best use your gifts.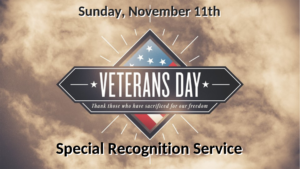 On Veterans Day, Sunday, November 11th, 10:15 AM, we will have a special service to honor our service members. If you serve or have served in the military, we invite you to wear your uniform if possible. See Mike Rogers or Duane Mallicoat if you'd like to help with this special service.
Please also join the event on Facebook and share!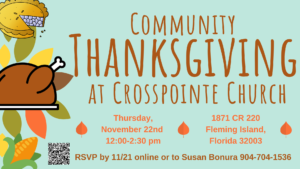 Calling our Fleming Island Community! If you don't have plans for Thanksgiving yet, you do now! CrossPointe is hosting a FREE Thanksgiving meal for our community because we are all one big Fleming Island Family. We invite you to join us in the Gym at noon on Thanksgiving day for a wonderful meal, and of course, great friends and fellowship. Please invite your neighbors and friends as well. If you have any questions, please contact Susan Bonura at 904-704-1536. We also need you to RSVP using this link by November 21st whether you are attending or volunteering or both, so we can plan enough seats and food!
https://www.surveymonkey.com/r/3S2TCJJ
Please like the event on Facebook and share as well! This is a great outreach event!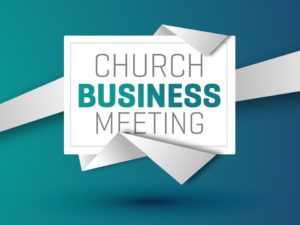 Third Sunday of Each Month – Finance Committee Meeting
Fourth Sunday of Each Month – Church Council Meeting