Connect with us! Scroll down to see what's coming up!
The Men's Ministry will be having a Men's Prayer Breakfast on Saturday October 17th in the Fellowship Hall. What a great opportunity for the Men of CrossPointe Church to come together for Prayer and to share a testimony.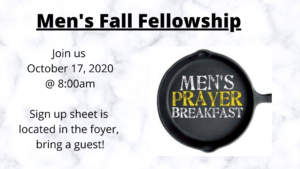 Read more...
---
Our Missions Conference is quickly approaching, Oct 4th through Oct 7th.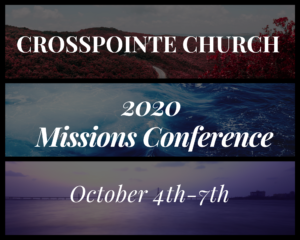 This is a good time to meet the missionaries that will be participating in the 2020 Missions Conference. They include:
Matt and Katie Dooney – Word of Life NE Florida Local Church Missionaries
Josh and Sarah Ball – ABWE Church Planters to Portugal (possibly just Josh attending)
Cody and Rebekah Burns – Ethnos 360 – Pilot and paramedic team going to Papua, New Guinea
Gary and Claudia Heppen – BMFP – Military in Germany
You will be able to sign up for the Dessert Fellowship to bid farewell to the missionaries after the Wednesday night service.
I pray you will participate in each evening activities (services and breakouts). Missions are an integral part of sharing the Gospel with a lost and dying world. The local church (Crosspointe) is commanded by the Lord to "Go ye therefore and teach all nations, baptizing them in the name of the Father, and of the Son, and of the Holy Ghost: Teaching them to observe all things whatsoever I have commanded you…." (Mat 28:19-20)
Read more...
---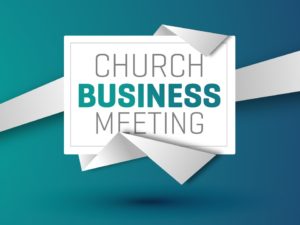 Third Sunday of Each Month – Finance Committee Meeting
Fourth Sunday of Each Month – Church Council Meeting